The Power of 8 is a great process where you use the power of group intention.
In this short video Lynne Mc Taggart explains the Power of 8 process.
The process is easy to learn and it a great way to practice creating a harmonious group energy field. You learn to support other group members with your power of intention, and they will help you in return. Win – Win.
It is a lot of fun to connect with likeminded people, share your dreams and intentions with each other, and to socialize and get to know each other better over time.
A step by step set of instructions on how to conduct a Power of Eight group to maximize the effect.
This illustration describes the process in 16 steps.
(click on the image to enlarge)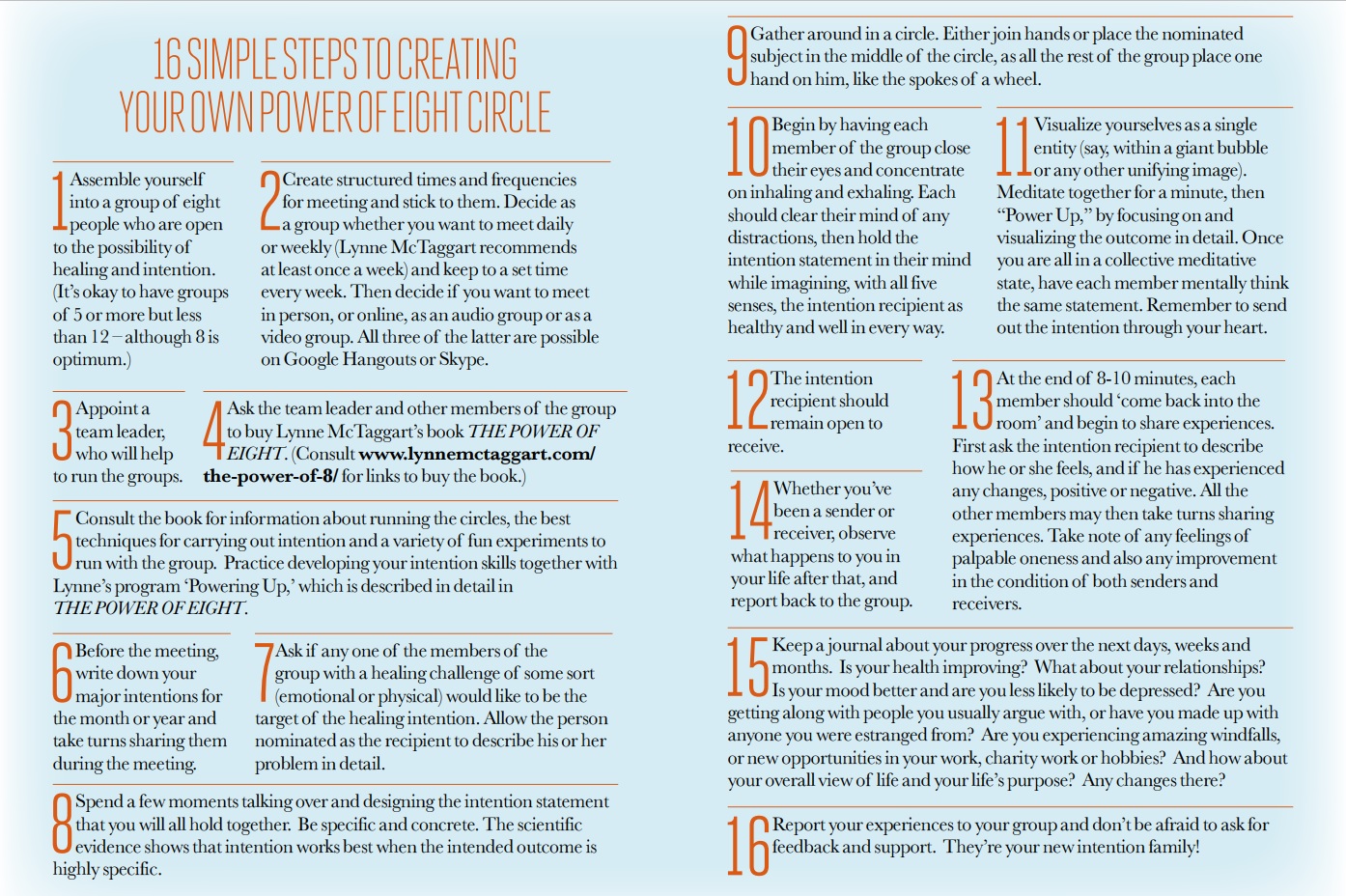 The music you can use for setting up this Power of 8 circle is Choku Rei.
You can also find other nice harmonious music with your group.
A lot of additional information and other resources can be found on the website:
Lynnemctaggart.com
Having a nice group of people around you with whom you can share your intentions and can assist you to create your dreams and desires can be a great addition to outer joy.